Tuuli Sauna
WESTER
RED CEDAR PANEL 18x145 STS4P A
4223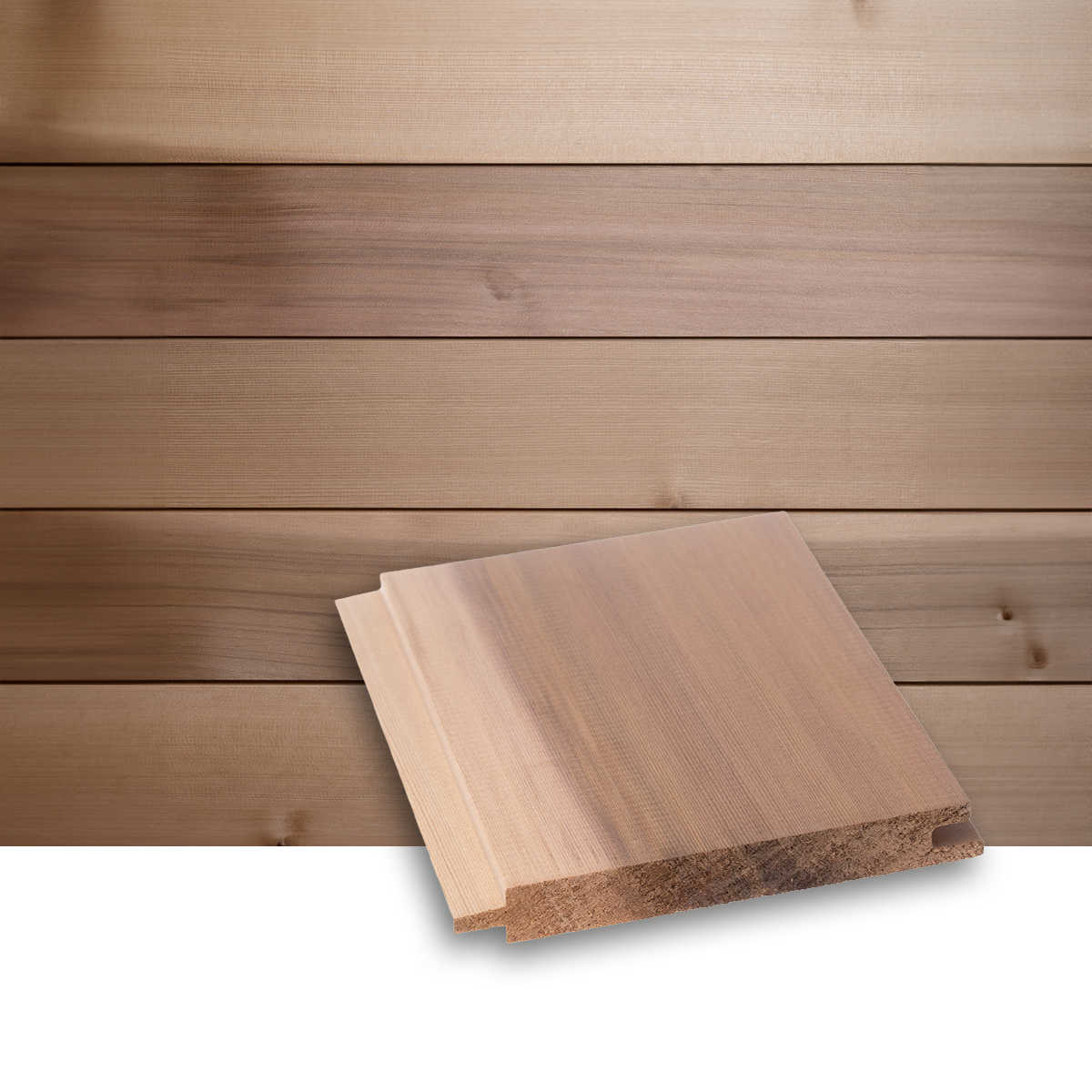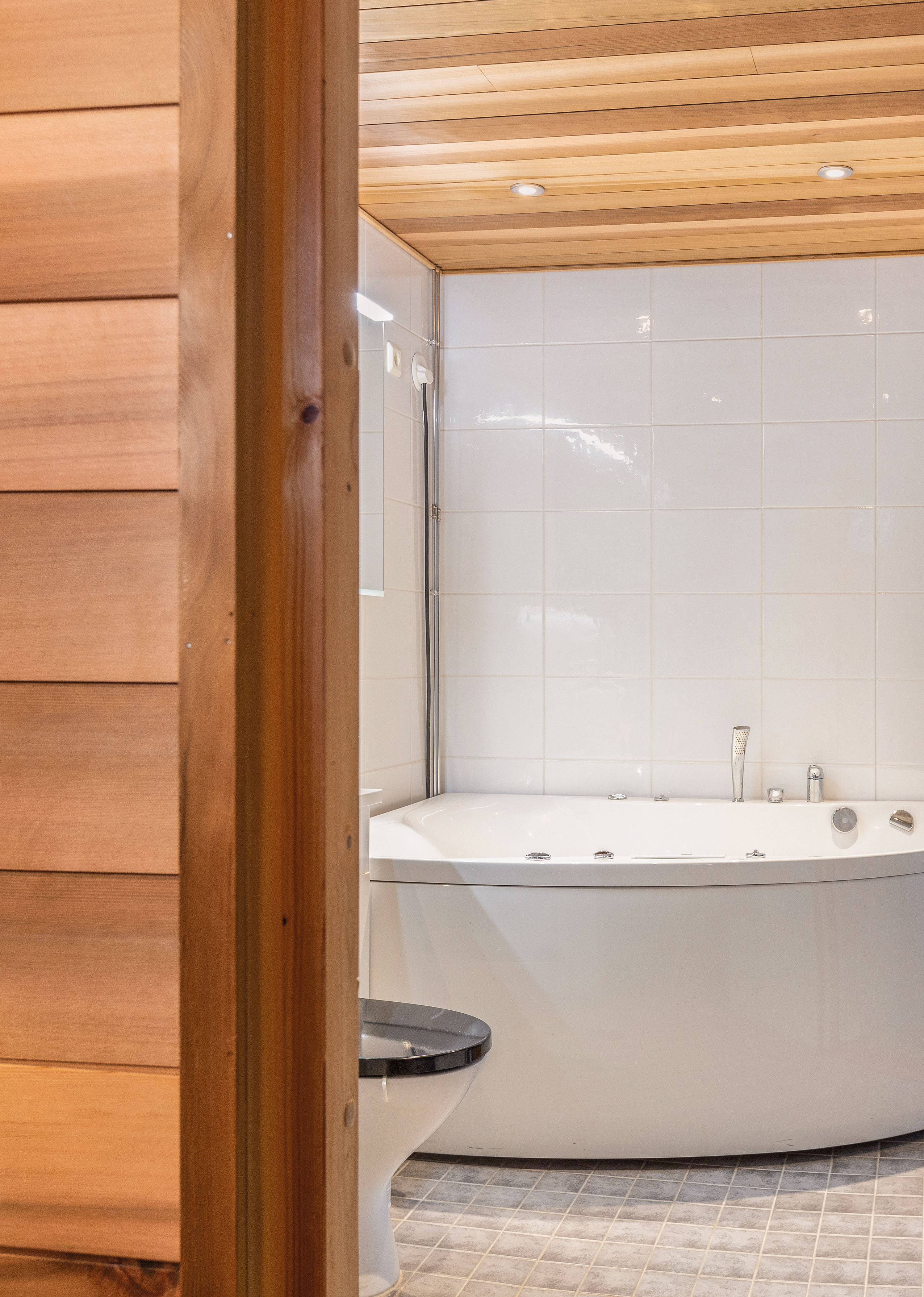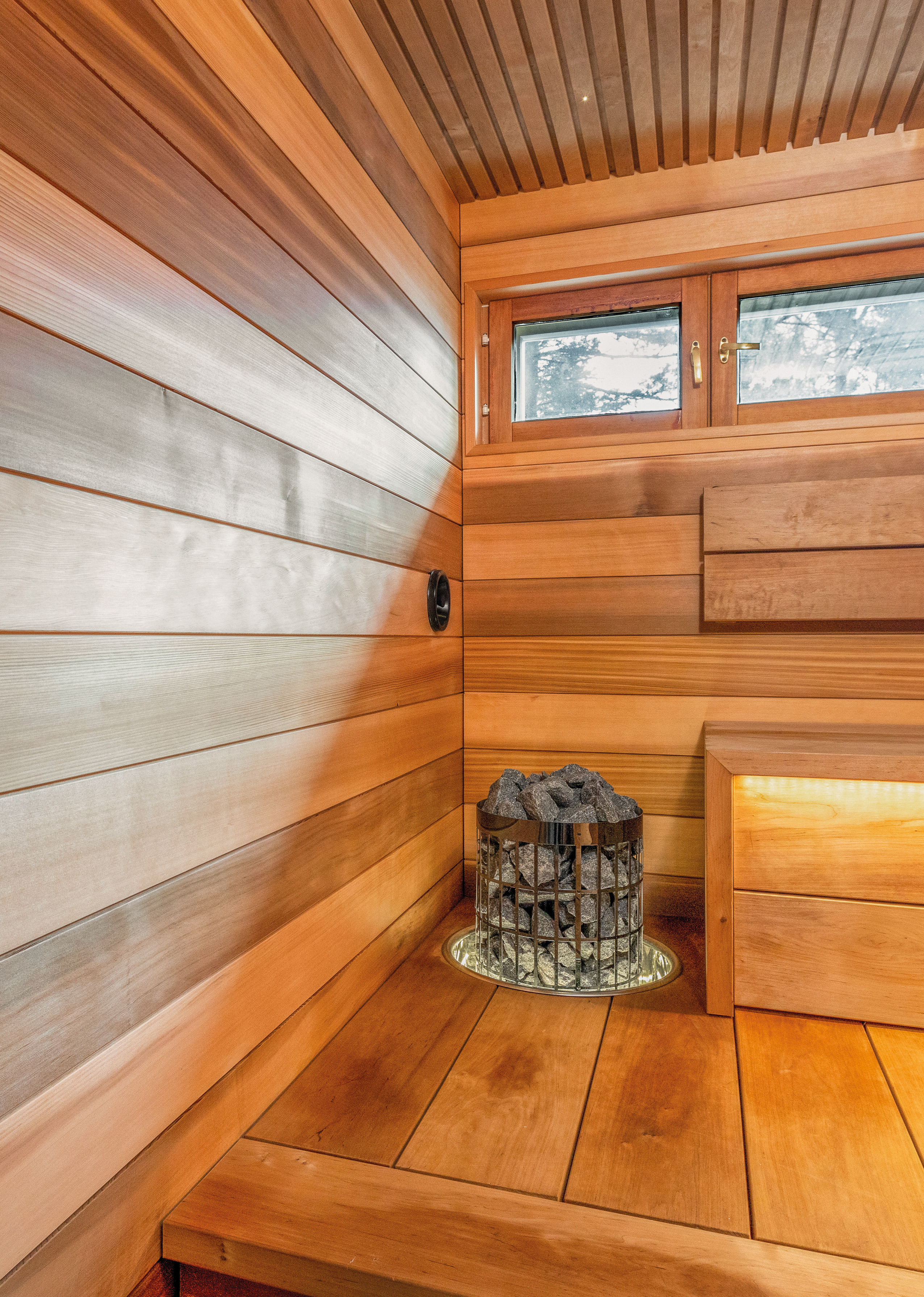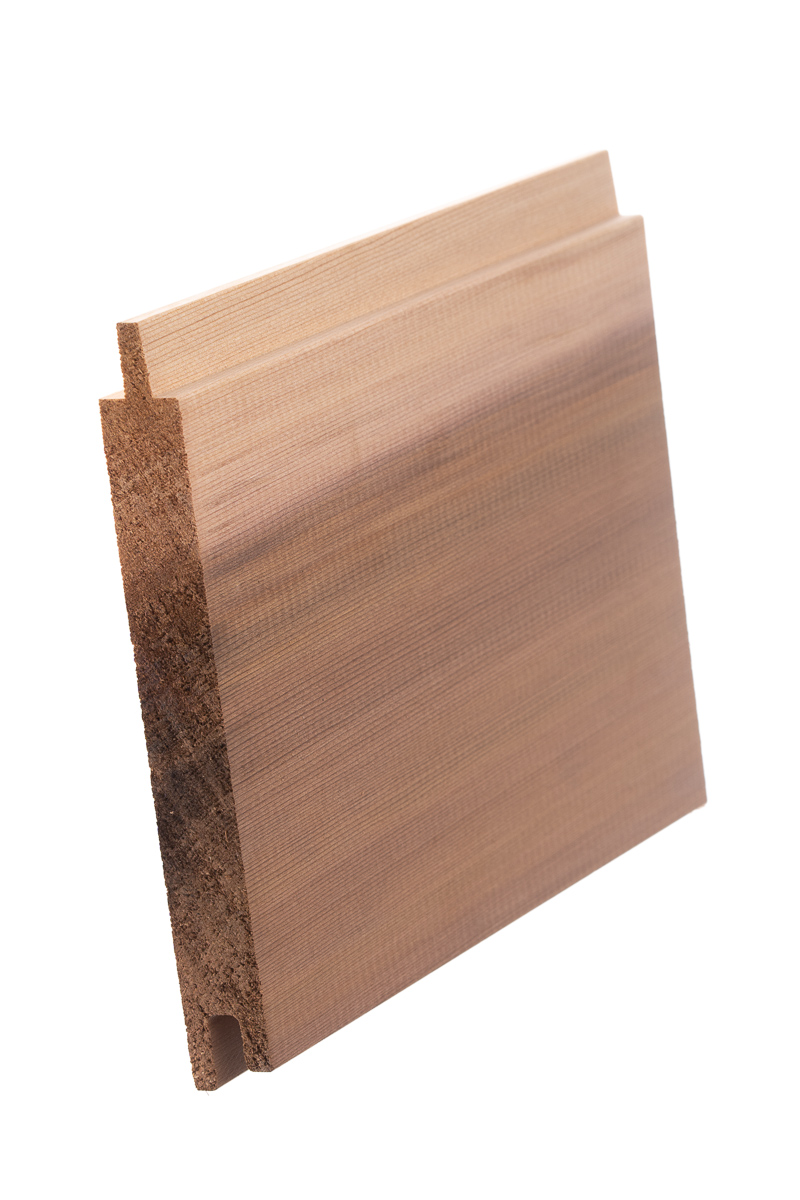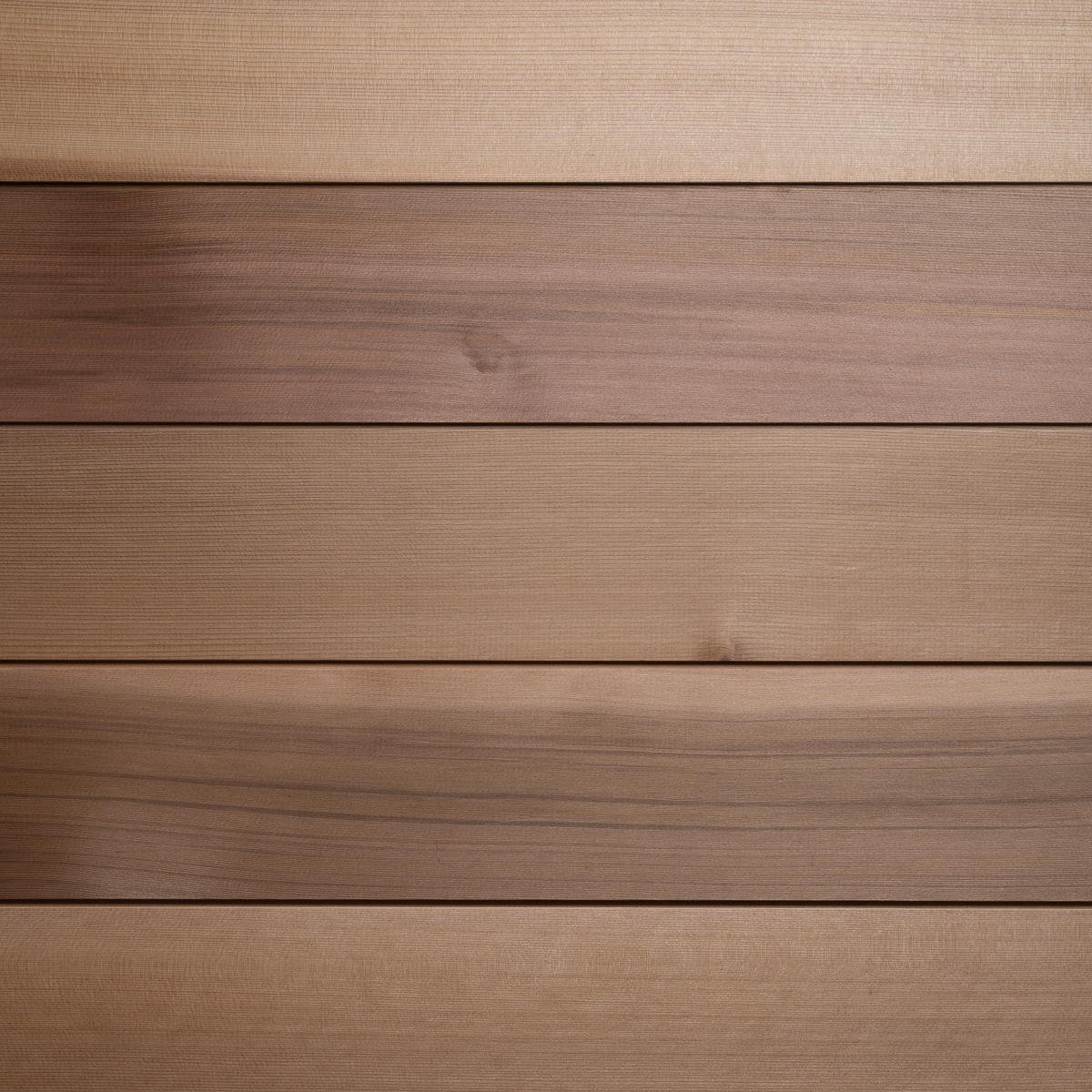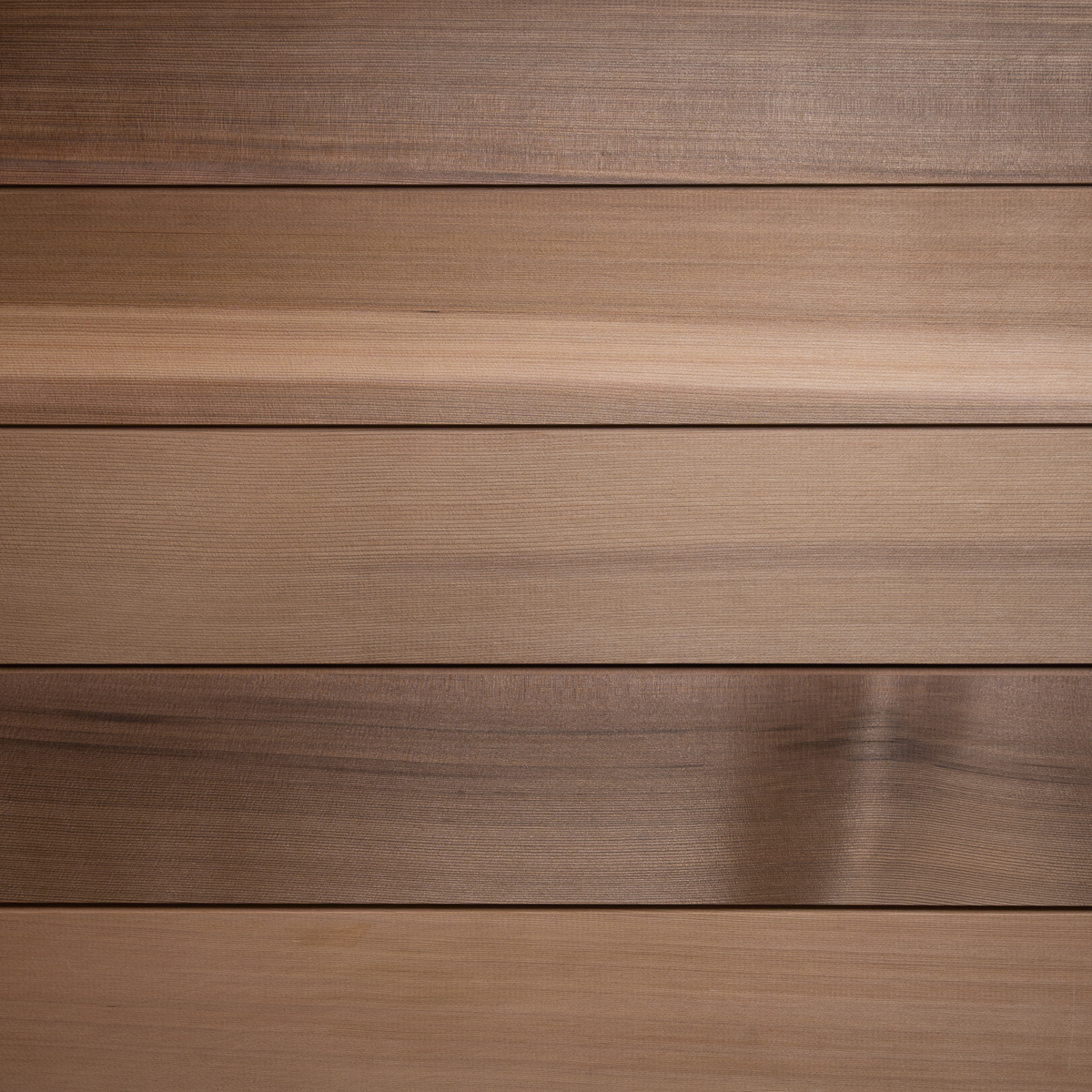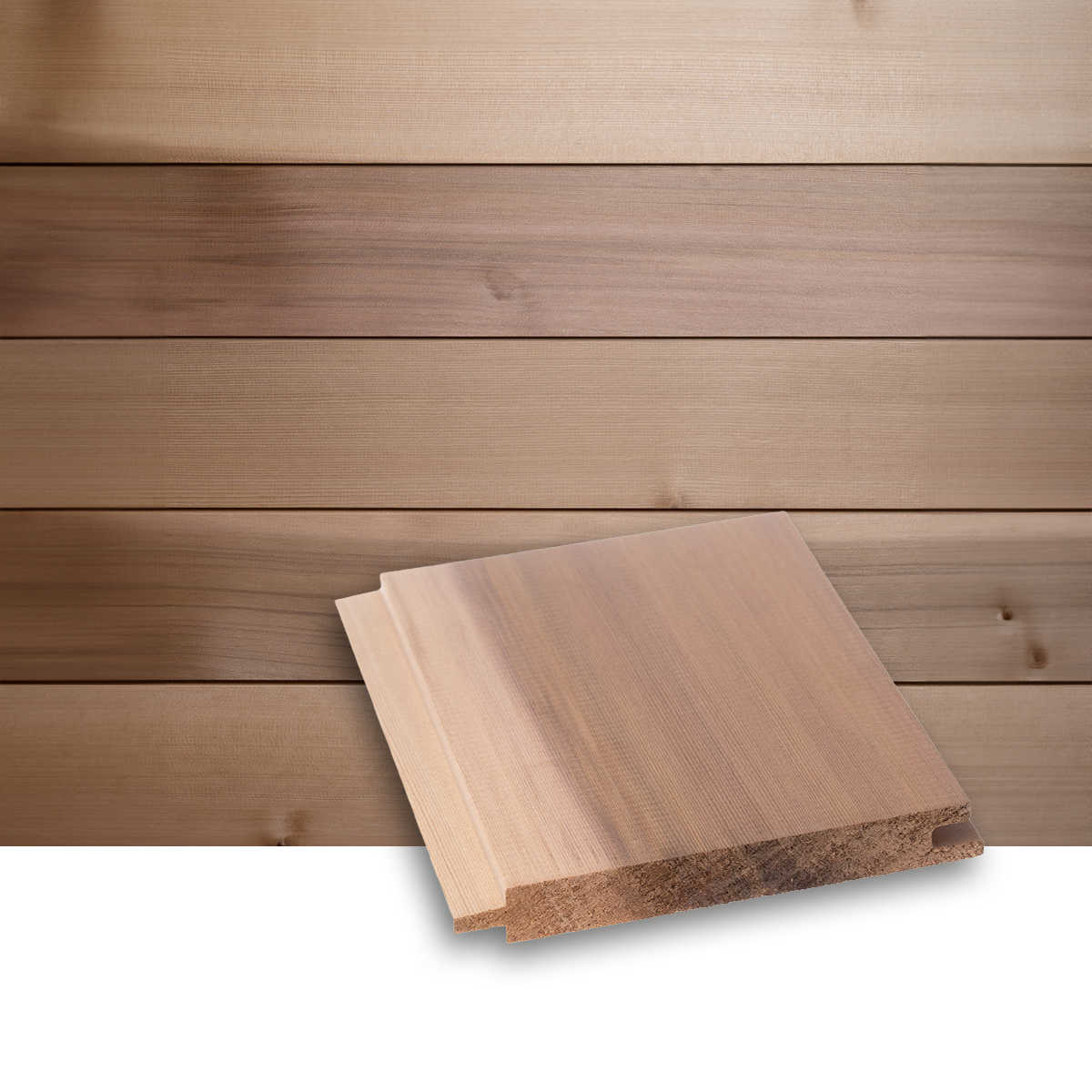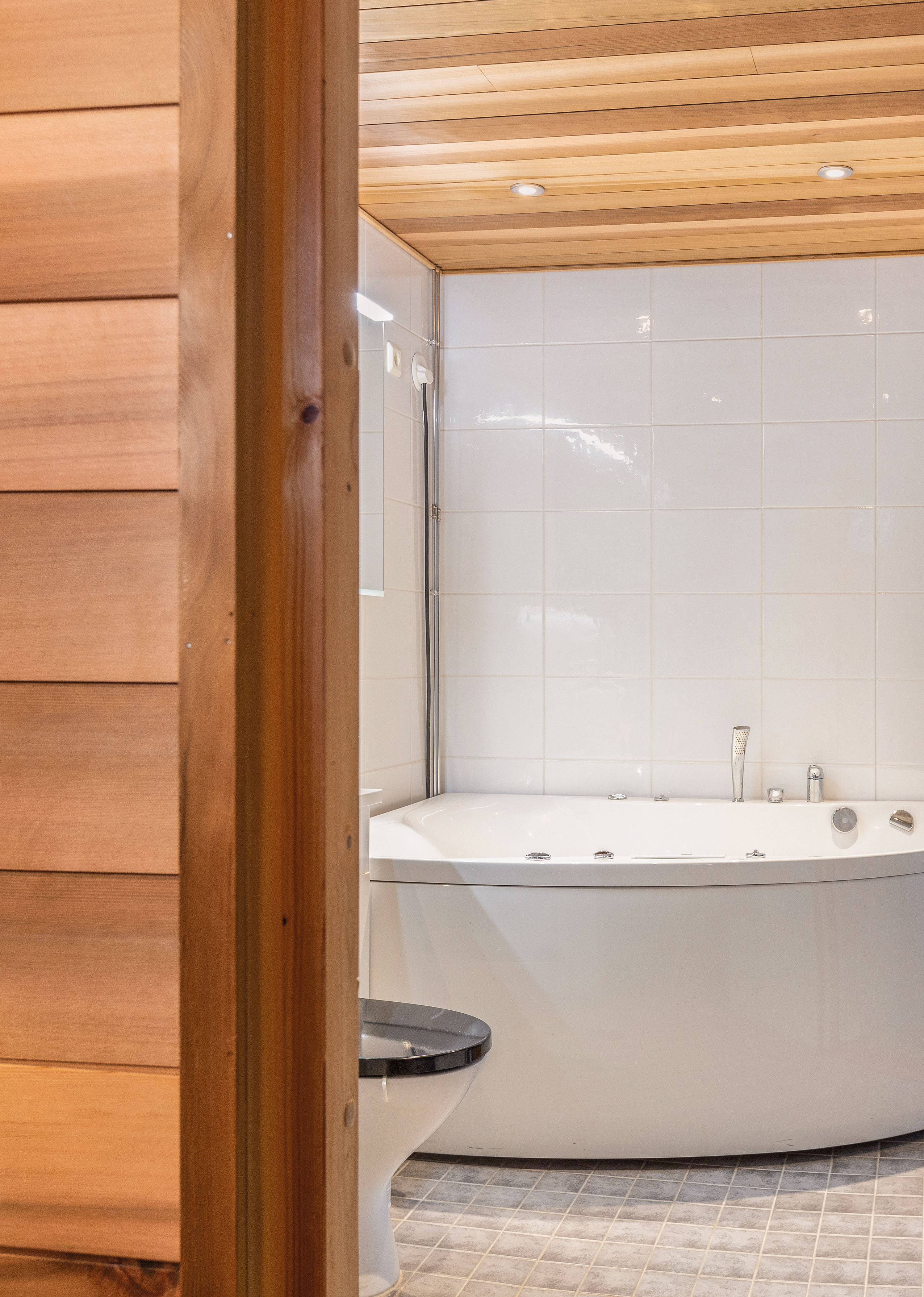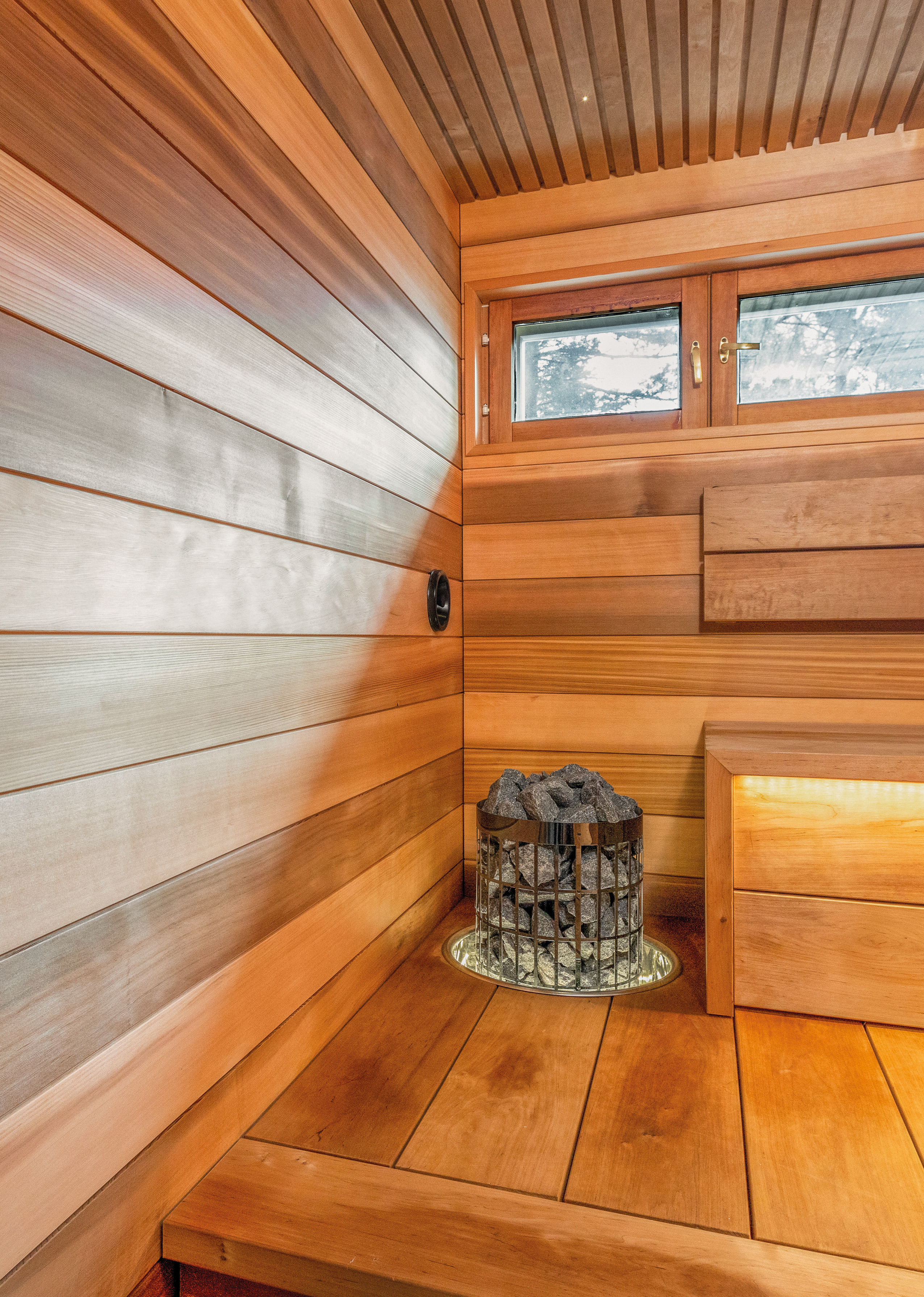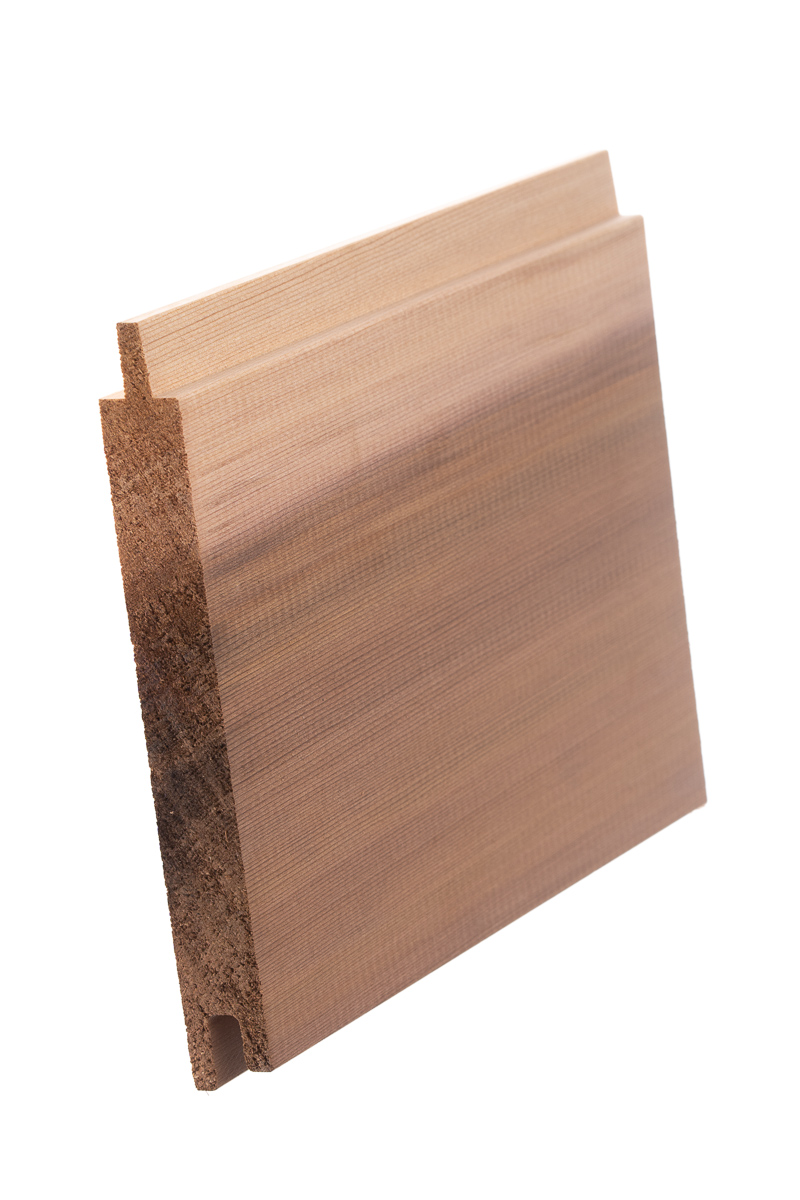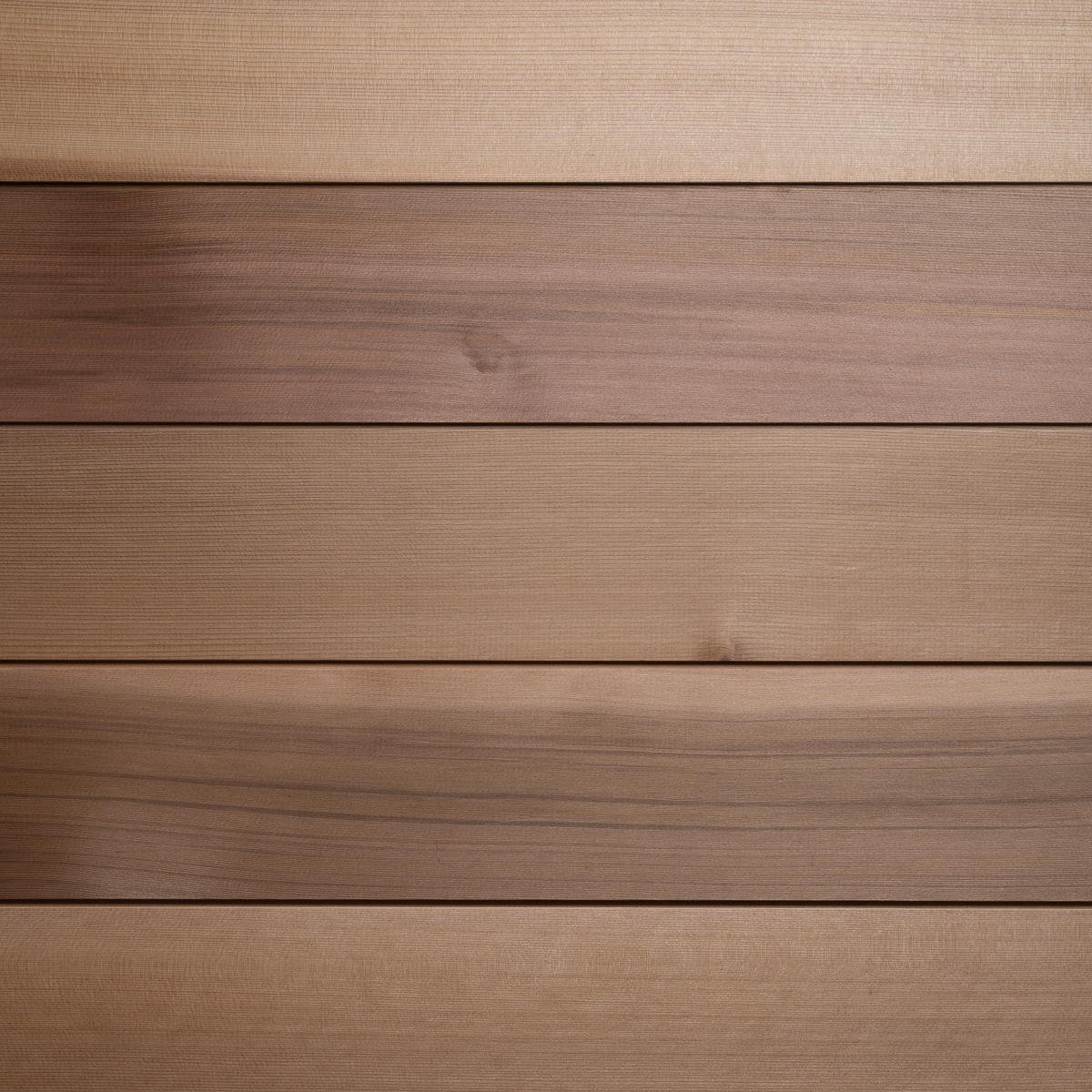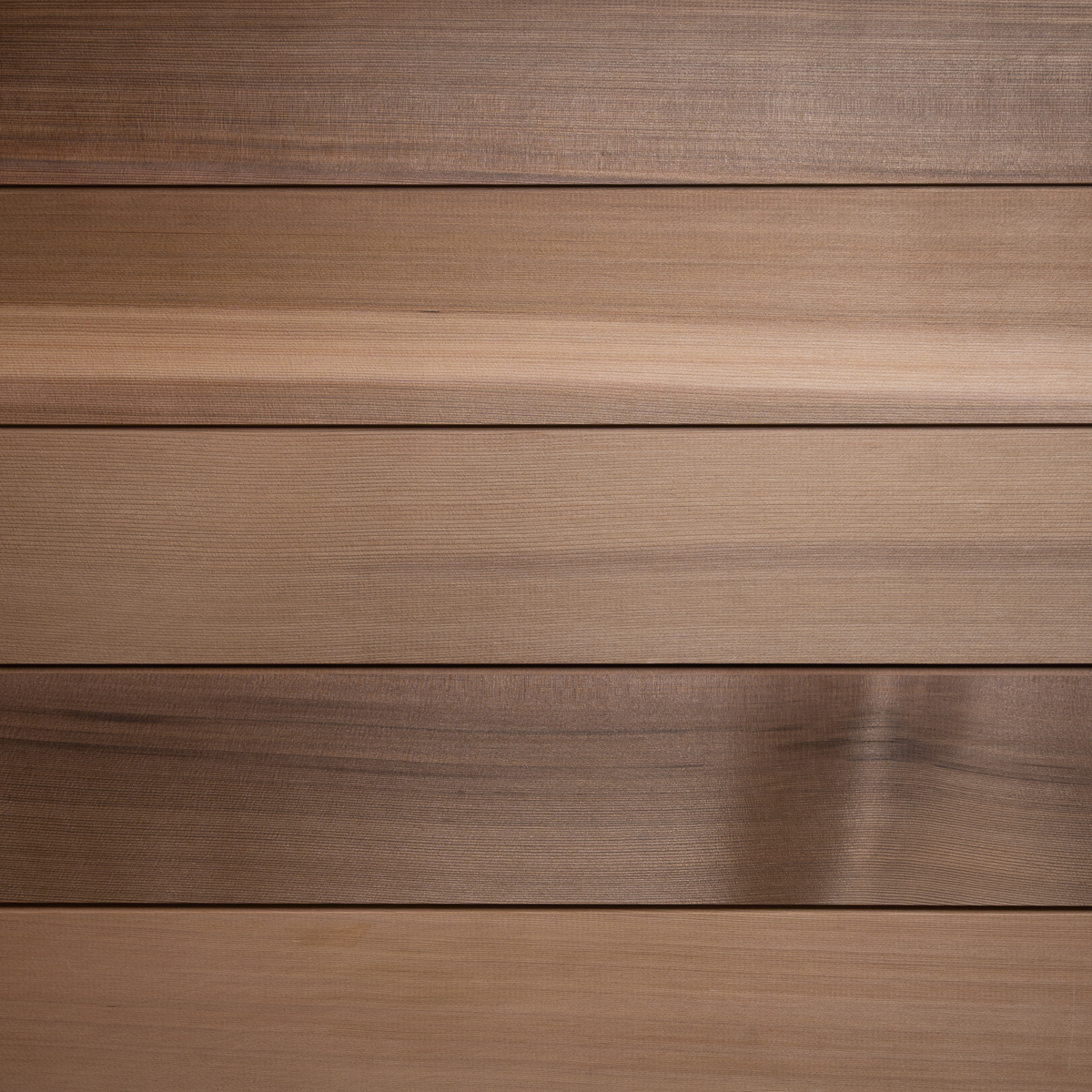 Technical features

The panel is made with a hide nail pond, that is, it is nailed to the lower lip of the female pont. The product is not processed at all.

Features and Installation

Giant seat is used in wood construction due to its natural resistance to decaying and beautiful appearance. Since the body of the giant seat is more than one meter in diameter, there is also typically a lot of color variation in the final products. The color ranges from a light surface to a reddish or dark brown heartwood. To get a smooth finish, it is good to sort the panels before installation by tone on different stacks. For example, blond on their own stack and dark and embroidered on their own stacks. At the installation stage, pick up the panel alternately from each stack so that the pieces of each shade are evenly distributed over the entire area. This will achieve a uniform and even - looking panel surface. For installation, stainless steel fasteners are recommended to be used due to the acidity of the wood. The giant seat is soft and for this reason it is easy to customize. On the other hand, because it is soft can it bump easily. Because of that, the stuff needs to be carefully treated before installation. The density of wood varies a lot. There is also variation on the same board. This brings challenges in honing the giant seater and may appear as roughing behind the planer. For the same reason, the humidity may vary much in the same piece. However, moisturelife is small compared to, for example, spruce and pine. When drying the product, we make KD processing by adjusting the temperature of the drying room. The humidity of the product is 8-14%.

Conduction

Paraffin or any other oil treatment protects wood from contamination and facilitates its sanitation. Oil treatment always deepens the tree's own shade. In order to see the final tone, you can try processing first, for example, a model piece.

Giant seat rafts should be cleaned at least once a year. After washing, take care that the tree gets to dry well. Chlorine treatment or pressure washing is not recommended.

The giant seam does not need to be individually treated against mold and rot. The tree has natural chemicals that fight insects, rot and mold fungi. The fire resistance of the wood is good and it burns badly.

Billet and Refining

We only get the best to allow blank from Canada. The blanks are 6" x 6-12" (152 mm x 152 — 304 mm) we cut them to the appropriate dimensions for planing ourselves. In this way, we are able to influence the fact that the goods are radial sawn hat. The blank is also dried in Finland. The target humidity is 8-14%. We steam the panels and boardboards in accordance with the design instructions for the Finnish RT card. Product lengths we charge foot dimensions directly modified to a centimeter. More than 96% of Western red cedar products are for direct reasons (radial saw). We strive to avoid the mixed-cause billet (the product contains radial and vertical hat stuff). At the stage of blank splitting, we are able to influence much of the cause direction of the final product.

All our western red cedar products are made of PEFC certified wood. The Western red cedar is native to North America and can grow up to 100m tall. The diameter of the body can be several meters. A Western red cedar can live to well over 1000 years old, but the giant seats that end up as building goods are around 300 to 700 years old. The essence of the largest and oldest trees is often rotted. The giant driver has a very distinctive characteristic fragrance, which dilutes over time.

Despite its exceptionally long life cycle and general use, the western red cedar, due to its wide distribution, is not on the list of endangered tree species.
| | Length | Available |
| --- | --- | --- |
| | 0.19 m | 42.00 m |
| | 1.22 m | 25.62 m |
| | 1.52 m | 36.48 m |
| | 1.83 m | 32.94 m |
| | 2.13 m | 76.68 m |
| | 2.44 m | 534.36 m |
| | 2.74 m | 16.44 m |
| | 3.35 m | 217.75 m |
| | 3.66 m | 318.42 m |
| | |
| --- | --- |
| Product ID | 4223 |
| Product name | WESTER RED CEDAR PANEL 18x145 STS4P A |
| Delivery | Warehouse Product |
| Delivery date | 4 days when product in stock |
| Pakkauskoko (kpl/pkt) | 3 |
| Tuoteperhe | Tuuli Sauna |
| Puulaji | Jättiläistuija |
| Vahvuus (mm) | 18 |
| Leveys (mm) | 145 |
| Paino (kg/myyntiyksikkö) | 0.873 |
| Neliömenekki (m/m²) | 7.600 |
| Hyötyleveys (mm) | 131.000 |
Lauta.fi delivers product sample pieces both consumer customers and professionals, such as architects, interior architects and designers, construction industry and procurement professionals.
If you are interested in ordering one or more sample pieces, please contact our sales department via email lauta@lauta.fi or phone +358 3 3123 6000.